Laminato HPL
De-SIGN puts forwards a new product, laminate, to offer increasingly versatile and reliable solutions in the interior covering. This innovative solution-combines the usual graphic definition with highly tecnological material, suitable for a variety of different uses. It is a high-pressure laminate whose characteristics are high resistance to impact, anti-scratch, stability in light and an absolute ease of cleaning and sanitation, wich make it particulary suitable for public spaces, restaurants, bars, sports centres, spas, industries, school and retails in general. De-SIGN conceives this new solutions for vertical and horizontal applications, its possibilities of use range from panelling for walls and furniture to floors for tables and counters. Creating a concept that goes from walls to furniture implies a wide possibility of customizing the environments, creating either continuity or strong visual contrasts. Each graphic can be adapted and coverted to compose furniture.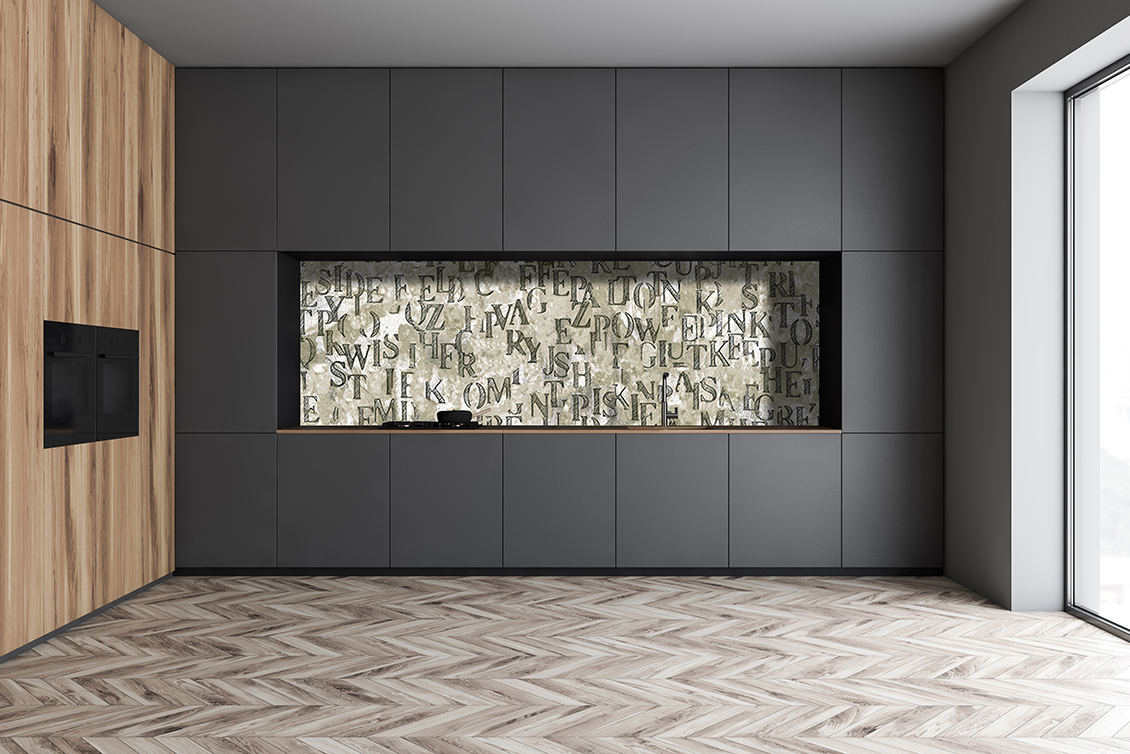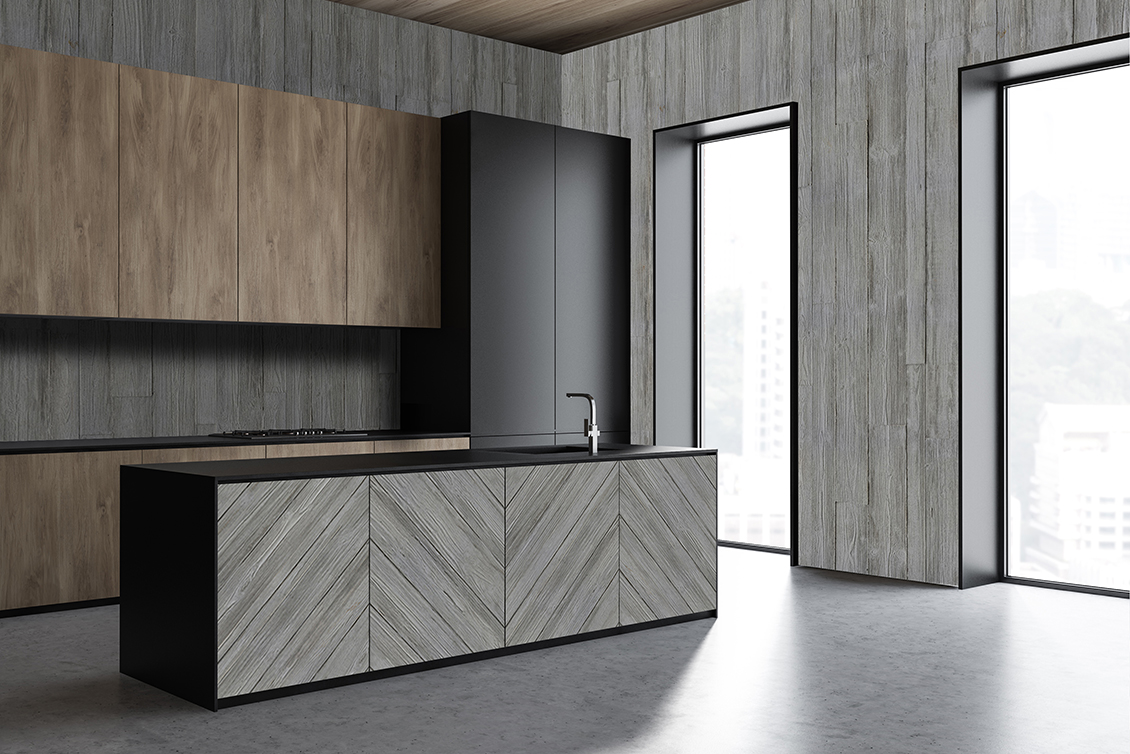 Kitchen
Laminate is definitely one the most suitable materials for coating the elements of a kitchen. Worktops, doors and rear kitchen panels are among the typical elements of this environment and also the most prone to wear, mechanical, chemical and temperature stresses. Our HPL LAMINATE solutions allow you to customize every element of your kitchen with the utmost guarantee of endurance and durability, with an easy-to-maintain material that is totally sanitized.
Tables
Inside a house or in a public room, tables and horizontal boards are essential elements both for their actual use and for the style they give to the environment. Resistance, fuctionality and strong visual impact are key features for this piece of furniture, especially in public spaces such as bars, restaurants and hotels. Our HPL LAMINATE with high-definition printing allow you to create a visual concept and customize the furnishing of a room taking advantage of the technical qualities of a robust, durable and very higienic material, therefore ideal for public places typically subject to surface wear.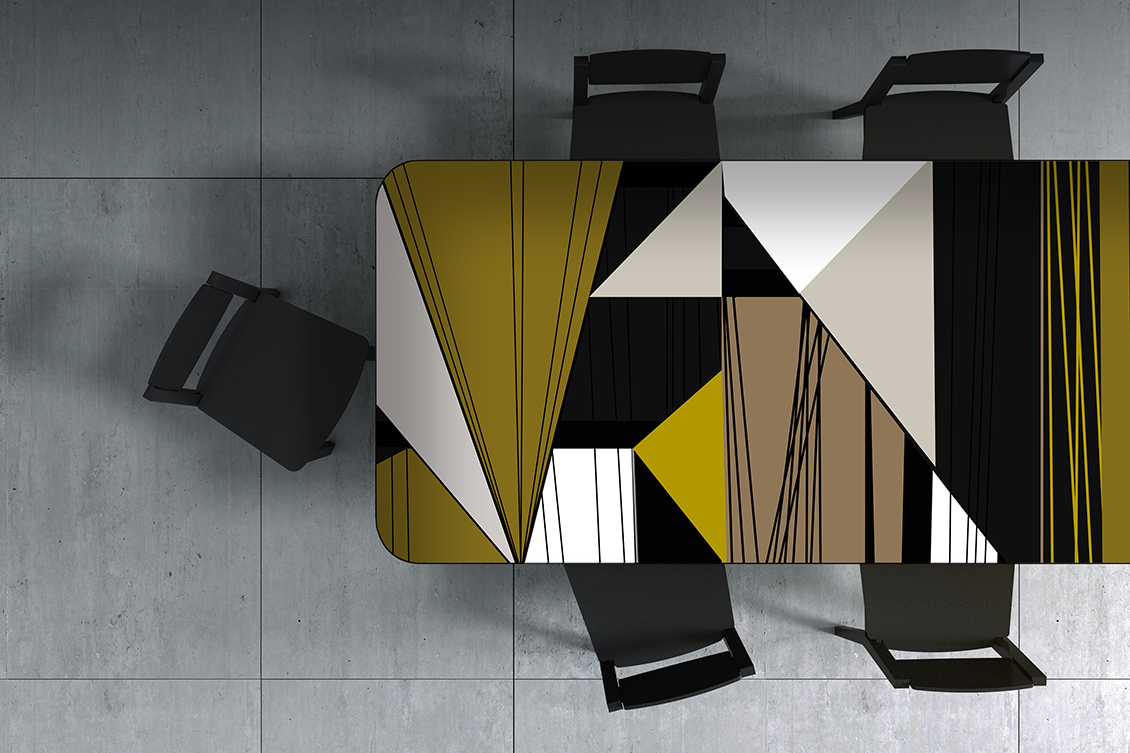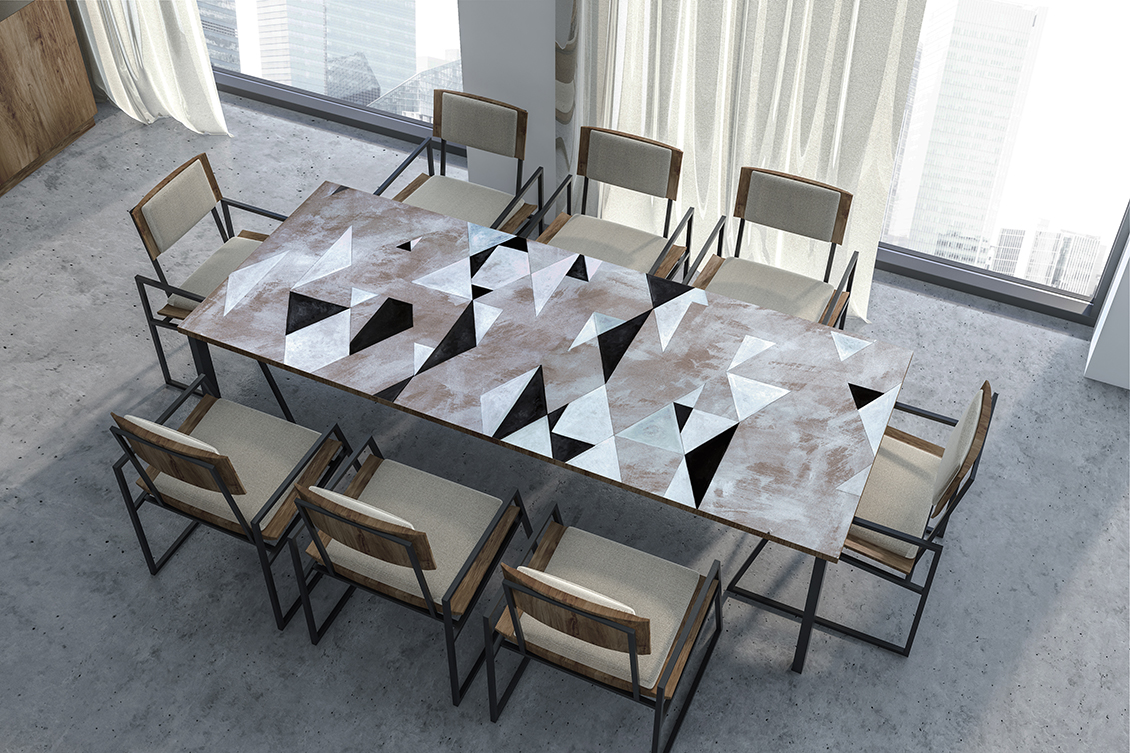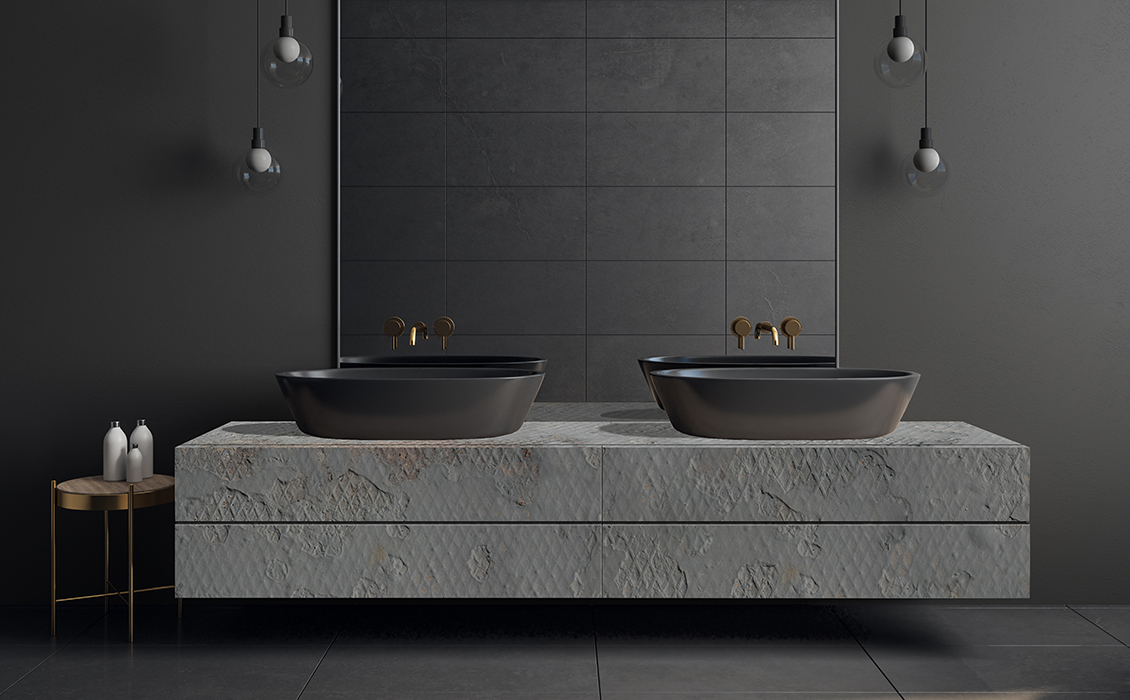 Toilette
HPL Laminate is one of the most suitable materials for wet or water-contact environments, the ideal solution for bathrooms or toilets in public establishments. Its resistance to thermal overhangs and the total possibility of sanitation make it a durable and safe material. These technical qualities together with a wide range of high-definition graphics allow to reinterpret the bathroom in a unique way with various stylistic possibilities.
Reception
The welcoming area of a public place, be it a reception, a checkout or the counter of a bar, is the first place of contact with the customer, a business card. Being able to customize this element and give a visual continuity with vertical coating is an excellent opportunity to create a scenic impact that characterizes the place where you welcome costumers. Our graphics can be personalized with logos and writings, the De-SIGN LAMINATES allow you to combine functionality and style to create attractive solutions with the utmost guarantee of functionality and durability.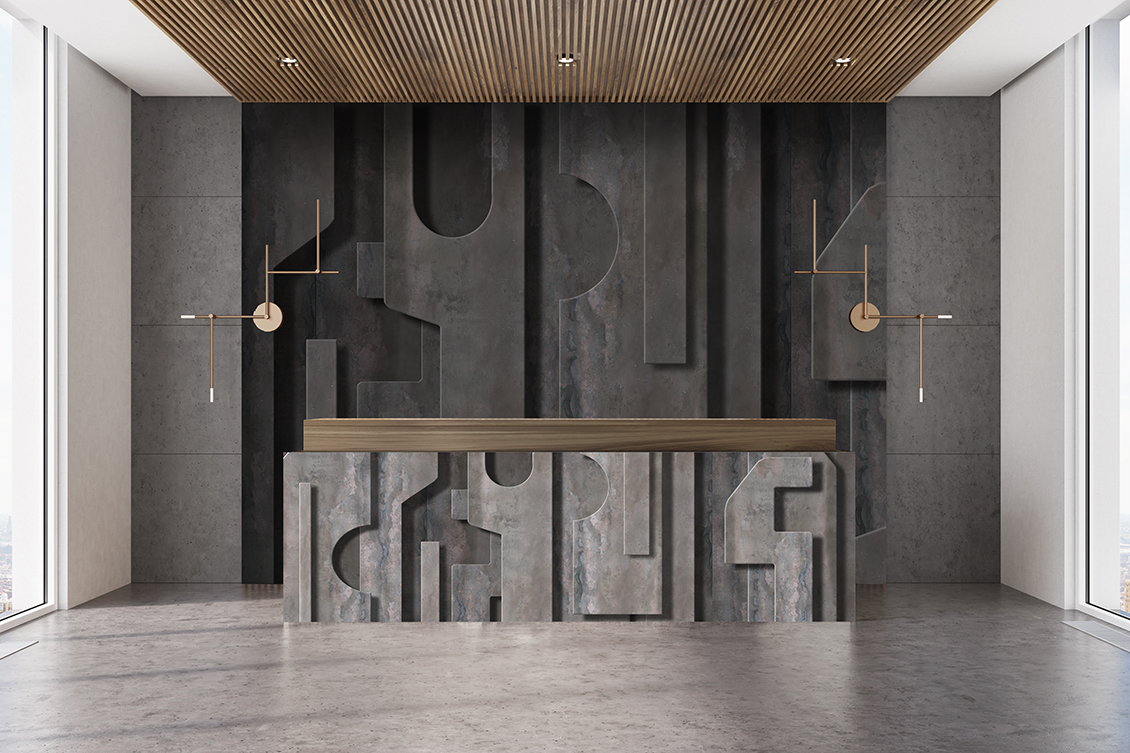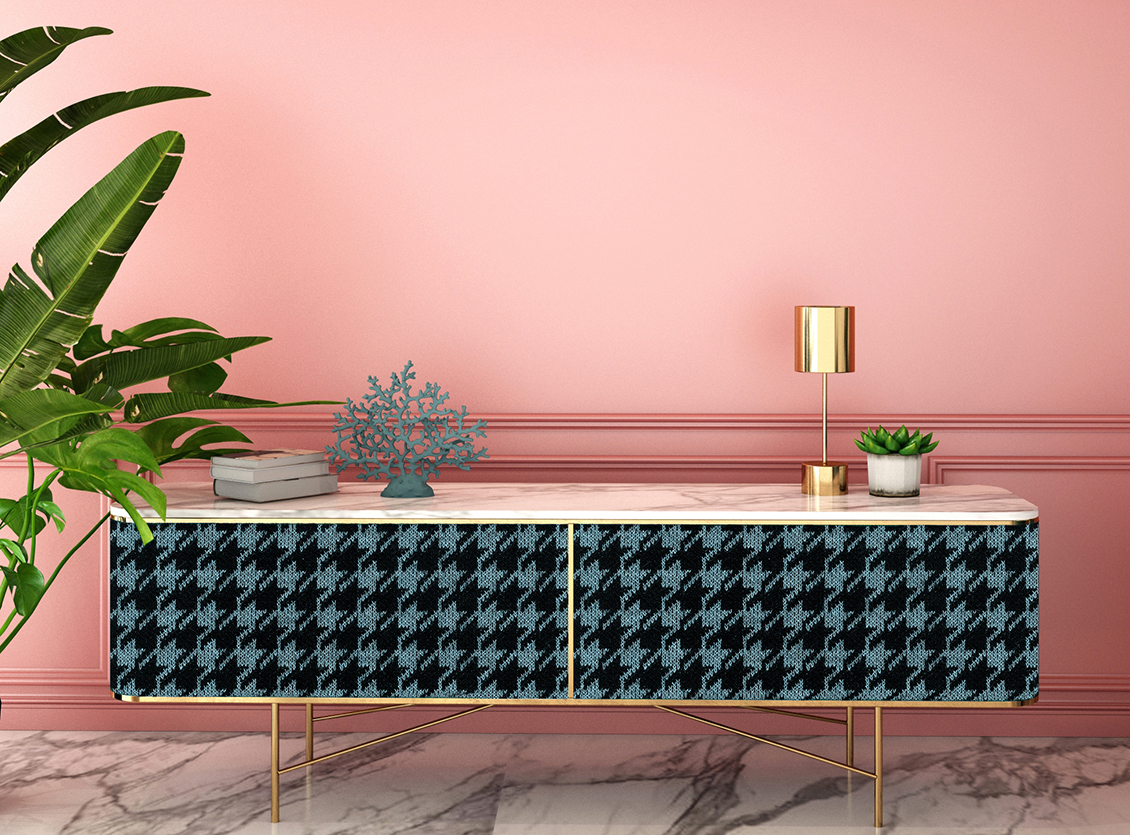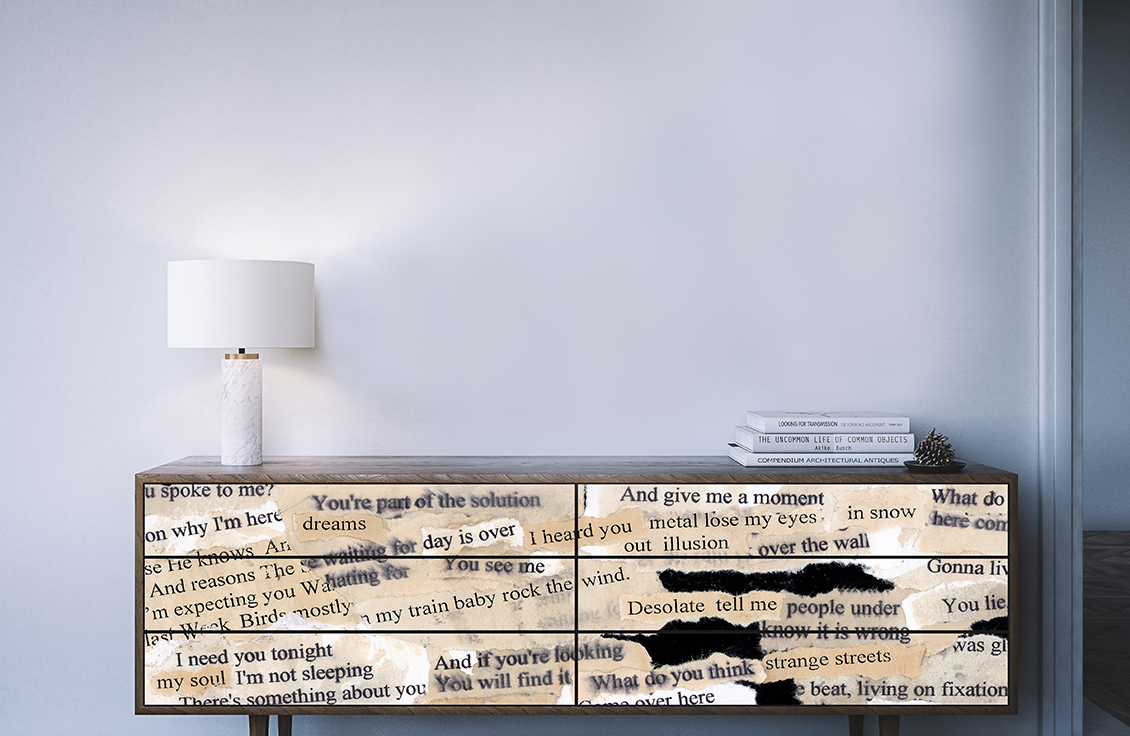 Furniture
When it comes to furniture, laminate can have a wide use thanks to its strength and durability. Wardrobes, headboards, doors, consoles, bedside tables and more can be coated with this material, while taking advantage of the combination of technical and aesthetic quality , thus becoming a sartorial product that allows different pieces of furniture to perfectly fit in each environment. An affective solution especially in public places that require a personal imprint and the development of their own concept.